Downtown Gallery
June 27 – October 1, 2017
WWAD is an installation of war shirts that celebrate her-stories of seven warrior women from the African Diaspora. Lovell has used the traditional silhouettes of African warrior/hunter shirts as canvases, on which to handcraft cloth with surface embellished details that symbolically honor and protect each woman as a response to the battles she fought.
Related Events:
Opening Reception
Friday, June 30 6 pm
Downtown Gallery
Join Museum Fellow Laura Libert as she introduces her second curated show. Light bites and refreshments by That Kitchen Witch.
Artist's Talk
Thursday, September 21, 6-8 pm
Iron Front Cowork and Downtown Gallery
Meet with WWAD artist Precious Lovell at the Iron Front Cowork space to learn more about her work, and join us afterwards for a reception in the downtown gallery.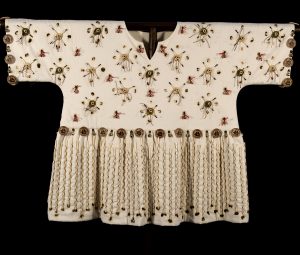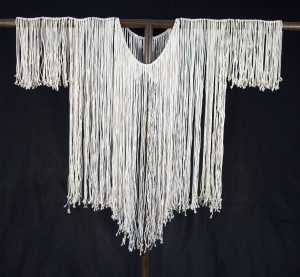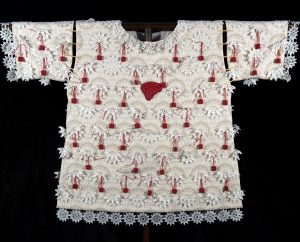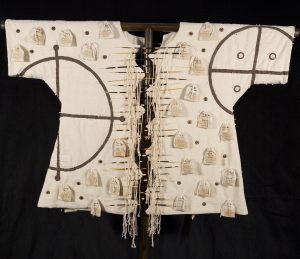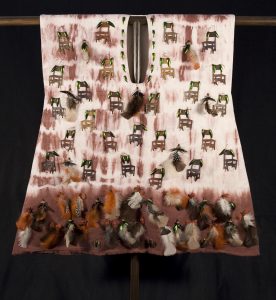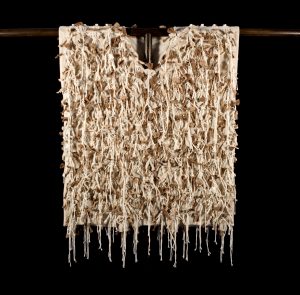 Precious Lovell: Warrior Women of the African Diaspora Gallery Guide
Installation views: